Hotel Info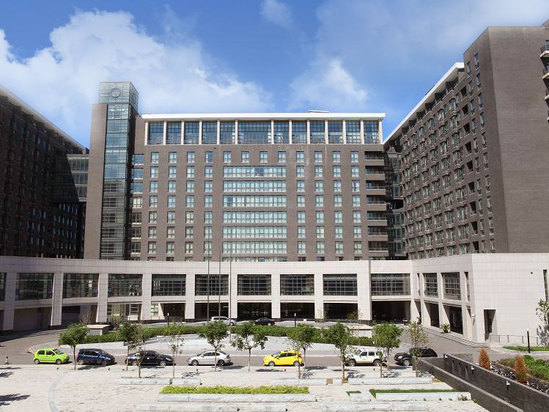 Zhongguan Xinyuan Global Village PKU Beijing
is located in Zhongguancun North Street, near entrance C of Peking University East Gate Station of Metro 4, and adjacent to Peking University, Tsinghua University, summer palace and Zhongguancun business district.
It is an important part for Peking University to build a world-class university. It is a comprehensive park integrating accommodation, catering, conference, teaching and recreational services. It has expert apartments, international students apartments, postdoctoral apartments and a star hotel.
The overall architecture of Zhongguan new park is ingenious, making full use of the possible design elements, and shaping a vivid and classic park full of humanistic spirit and Era Connotation of Peking University according to local conditions.
The park is also equipped with tea room, chess room, billiards room, billiards room, table tennis room, basketball court, bowling court, squash room, fitness room, sauna bathroom, foot bath, indoor swimming pool, KTV, all kinds of living facilities, superior accommodation environment, create a relaxed and free home atmosphere and campus atmosphere, let the guests spend a fresh and comfortable life here Every day of nature.
Breakfast price
: Ask the front desk for details.
Breakfast type
: Buffet (Chinese)