Hotel Info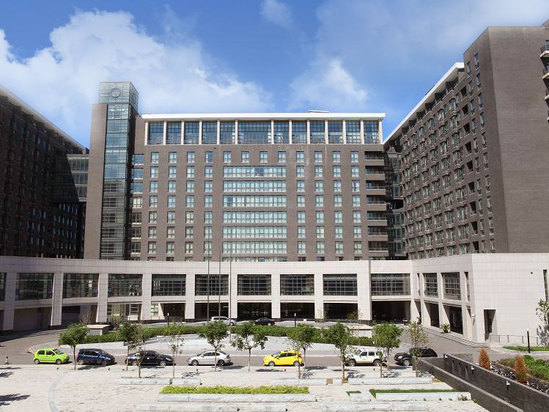 Zhongguan Xinyuan Global Village PKU Beijing
is located on Zhongguancun North Street, near Exit C of Peking University East Gate Station, Metro Line 4, and is adjacent to Peking University, Tsinghua University, Summer Palace, and Zhongguancun Commercial District.
Zhongguan Xinyuan Global Village PKU Beijing
is an important part of Peking University's creation of a world-class university. It is a comprehensive park integrating accommodation, catering, conferences, teaching, and recreational services. Level hotel.
Tongzhongguan New Garden's overall architectural concept is clever, making full use of possible design elements, and adapting to local conditions to create a vivid and rich classic spirit of Peking University and the connotation of the times.
The park is also equipped with tea room, chess room, billiard room, billiards, table tennis room, basketball, tennis court, bowling alley, squash room, fitness room, sauna, foot bath, indoor swimming pool, KTV, all kinds of living facilities are readily available , The accommodation environment is superior, creating a relaxed and free home atmosphere and campus atmosphere, allowing guests to spend a fresh and natural day here.